Main page » About »

Group of Companies
Group of Companies

CJSC «Baltic Engineering Company»
Ph.D. Valeriy Kipnis
DEVELOPMENT SERVICES.
We implement our own investment projects, where the «Baltic Engineering Company» acts as the Technical customer, General Contractor and General designer. In this case, all stages of the project: starting from the analysis, planning and purchasing the area for the future construction site is done by our company. This experience is valuable as it helps to resolve any challenges faced while providing the above mentioned services to our Customers.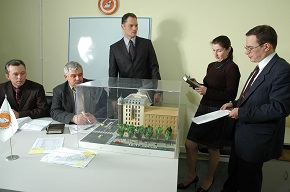 General Director
LTD «BIC-General Contractor»
Oleg Rubenkov
The main line of business of the company is GENERAL CONTRACTING.
General contract includes undertaking full responsibility for the quality, budget and timeline of the construction. This entails the management of a whole range of services which include planning, management and quality control of the project, as well as organizing activities for ensuring the construction site safety, occupational safety, fire safety and environmental protection. Furthermore, the general contractor services also include the full range of start-up and commissioning of equipment and arrangements for administering the object into operation.

General Director
LTD «BIC ENERGO»
Ph.D. Alexander Timonenko
Having our own specialized assembly department allows «Baltic Engineering Company» to not rely on the services of subcontractors in carrying out the following work:
EXCAVATION WORKS
SOLID WORKS
INSTALLATION OF ENCLOSING STRUCTURES
METAL CONSTRUCTION WORKS
FINISHING WORKS
Realization of the most demanding and high-tech work on our own can reduce significantly the production time and optimize the financial cost for the Customer. The quality of the Company's services are proved by highly qualified staff and all required SRO Certificates.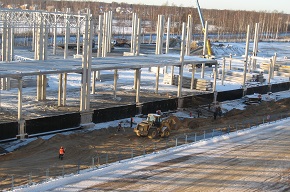 General Director
LTD «BIC-Engineering Company»
Alexander Mikhalap
«BIC-ENGINEERING COMPANY» is part of BIC Group of Companies. It is offering its services as a contractor for the design, supply and installation of building systems and structures:
VENTILATION AND AIR CONDITIONING.
COOLING.
HEATING.
HEAT SUPPLY.
WATER SUPPLY AND SEWAGE.
Combination of functions of equipment supplier, designer and installation works enables «BIC-ENGINEERING COMPANY» to significantly reduce the time of assembly and quality control on various stages of construction and to take full responsibility for the combined performance of all engineering systems installed.