Main page » Objects »

Construction of Business Center "AUTOHAUS".
Construction of Business Center "AUTOHAUS".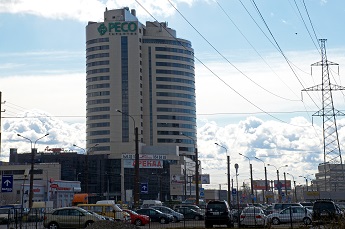 Business Centre became the first high-rise business center in St. Petersburg: 21 -storey building broke the mark of 75 meters. Construction of the facility was conducted on a plot of 9100 square meters. The area of the center is 55,315 square meters. Apart from offices, it includes trade facilities, a restaurant, medical center which occupies five floors, as well as five-level built-in parking for 250 vehicles.
"Baltic Engineering Company" acted as a subcontractor, designed, installed and commissioned the engineering systems. High professional level of employees allowed to implement engineering equipment at the highest quality level. In the building are installed the central ventilation systems, air conditioning and refrigeration of 3 MW capacity cold, which allows to control the temperature in each office block. Water system is equipped with the systems for purification of municipal water up to European quality standards.